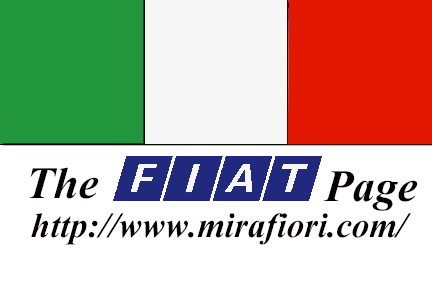 The enthusiast-maintained information resource, bringing our best to you via the WWW
---
Catalog of available documents/services:

Fabulous tips submitted by users

Submit your material to Mirafiori!

Bibliography of reference works used in this project

Other Automotive Resources on the Web
---
N O T I C E
The FIAT page is by and for enthusiasts of Fiat cars. We are not engineers and have no official connection with the Italian company FIAT S.p.A. Please send your technical requests to their Italian URL (http://www.fiat.com).
For more information about our page, please write in English to feedback@mirafiori.com.

Is your language Bahasa Indonesia, Boarisch, Brasileiro, Deutsch, Ellinika, Español, Français, Hrvatski, Italiano, Ivrit, Magyarul, Nederlands, Nihon-go, Norsk, Russkii, Português, Srpski, Suomi or Svenska?

---
We used to keep a Counter here, but Counters are Silly.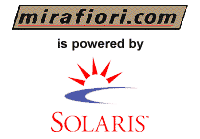 Copyright © 1993-2008 The Fiat Page. All Rights Reserved. (Dauber)